Mt. Bachelor Property Management Services for Prineville, OR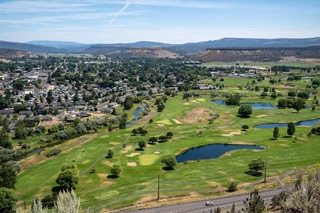 If you're an investor interested in purchasing potential rental properties in Central Oregon, Prineville needs to be on your list. This small city is seeing a burst of new demand and growth as the Central Oregon market has everyone searching for available nearby properties at more affordable prices. Let's look at why Prineville deserves a look, and how Mt. Bachelor Property Management can help if you decide to buy an residential property or commercial property investment.
Seeking Investment Property in Prineville
Prineville has a variety of investment properties, with a median listing home price of $325K and a wide variety of single-family homes. The city is located within easy travel distance of the Prineville Reservoir State Park, a popular outdoor recreation destination of the area. Within the city limits, homes in popular areas near places like the Ochoco Wayside State Park are in high demand.
During the past few years, we have seen median sales prices in Prineville quickly rise, and the average time on the local market decrease. Homes in the area tend to sell after around 7 days after being listed – a number that was closer to a month just a year ago.
Rental Market in Prineville
Rental home properties are experiencing a surge in demand that has led to a market filled with potential, both for those first moving to the area, and for investors looking to find and renovate properties for rentals.
Central Oregon rental properties were already in demand before the pandemic changed the real estate landscape in 2020. Smaller cities like Bend, Oregon became hot destinations for those wanting to leave larger urban areas like Portland, Seattle, and San Francisco, while also enabling the rise of remote work situations. The resulting increase in demand made tight markets already tighter in areas like Bend and Redmond, where house rentals became increasingly difficult to find – and rates grew proportionally high.
Prineville quickly emerged as a solution for those moving to Central Oregon. Due to factors like distance and size, local property rentals hadn't seen the same kind of impact, leading to greater availability and lower rates. Now, growing demand in the area makes the city a promising area for potential investors scouting properties in a sweet spot between affordability and ROI.
Benefits of Partnering with a Property Management Company
Managing a new rental in Prineville may become challenging, especially if you don't live in the area and don't have a lot of time to make the commute for all necessary management tasks. Along with investment property, you should look for a property management company that has significant knowledge of and expertise in the local area. Mt. Bachelor Property Management can offer services to property owners like:
Arrange maintenance and repairs with trusted local contractors, as well as house inspections
Enable prompt and easy online payments from tenants
Help with listing, advertising, and the general marketing of a rental property
Provide tenant screening, tenant applications, and help managing lease agreements for qualified tenants
Help address important regulations, legal issues, evictions, and similar matters
Working with Mt. Bachelor Property Management in Prineville, Oregon
Mt. Bachelor Property Management is proud to offer professional property management services in Prineville to our clients. If you are planning on making a rental purchase in Prineville, contact us today to set up an appointment. We can discuss your investment goals, the specific services we can provide, and how we can help!