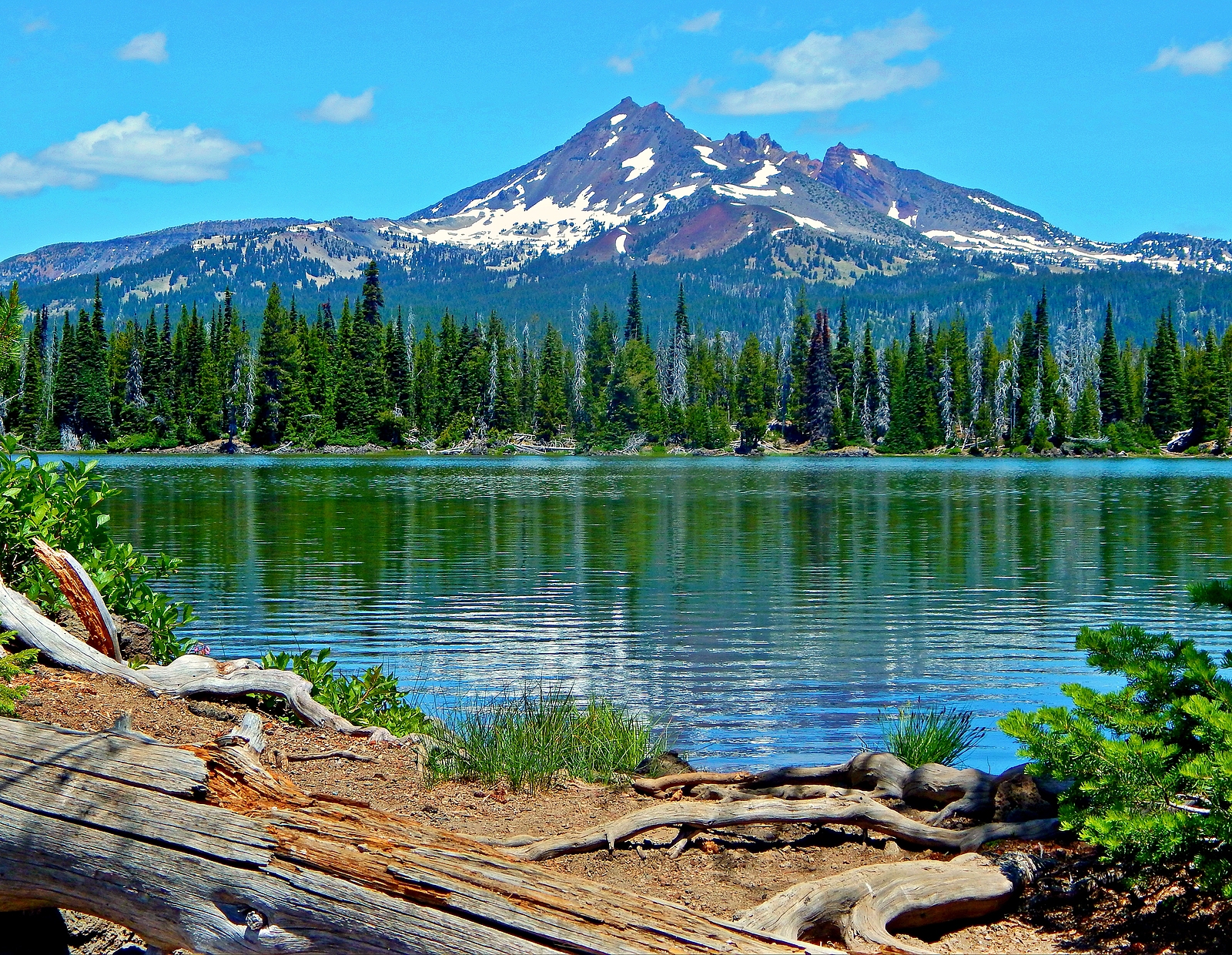 Here are 10 reasons why Central Oregon is consistently ranked among one of the best areas to live. We can help you find a rental property in Bend and Redmond.
Central Oregon remains one of the best places to live in the country according to Livability.com, and more people than ever are taking notice: If you're thinking about moving to places like Bend or Redmond, we're glad to enable your transition – but it's a good idea to act fast. Here's why.
1. It's a Top Remote Work Area in the Country
Bend has the most remote work residents in the state (with Redmond close behind), which boasts some of the most remote work possibilities in the country, so you know it's a focus! It's a great place for those embracing remote work potential in their organizations.
2. Entrepreneurs Continue to Love It
Bend remains a favorite spot for entrepreneurs to set up new ventures, with tons of incubation organizations waiting to help out. Even if you don't want to start a new business, you're sure to enjoy the many local companies offer an incredible variety of foods, products, and unique services, with more always on the way.
3. Outdoor Activities Remain Some of the Best Available
Central Oregon boasts one of the richest varieties of outdoor activities, including almost every winter and summer sports you can imagine, plus hiking, biking, fishing, equestrian activities, and much more – all of it very safe for COVID-19 to boot.
4. There are a Variety of Rental Options
Between Bend and Redmond, there are a variety of rental properties in Central Oregon and new developments in many different neighborhoods to explore. If you're looking for a special or a speedy rental, you'll appreciate the possibilities – just be ready to act fast!
5. The Area Continues to Develop
From the continued expansion of Redmond neighborhoods to the new high school district/zoning opportunities Bend just created, Central Oregon is well-prepared for the continued influx of new residents…but it's best to take advantage of this growth now, because you may have some competition!
6. Prices Are Only Going to Increase in the Future
Acting fast is a good idea if you're interested in Central Oregon: Because of many of the factors we just talked about above, Bend and surrounding areas have become a very popular option for people moving from cities across the country, looking to escape COVID-19 conditions and find an easier way to live. That isn't going to slow down any time soon, which means today is the best day to start making plans.
7. Cost of Living Remains Reasonable – For Now
Fortunately, the Cost of Living in Bend remains quite reasonable compared to surrounding cities – Best Places ranks it 123.5 above a national average of 100, which is very good for the Northwest and compares favorably to cities like SLC and Denver. However, costs are starting to rise due to the small city's popularity, so if you're thinking about making a move, sooner is better.
8. There is a Lot of Tasty Beer to Try
We can't forget about the incredible craft brewing scene in Central Oregon, with more breweries per capita than anywhere else. All those talented brewers work hard to make a variety of seasonal releases that are available to locals only – the longer you wait, the more tastings you'll miss!
9. Local Businesses Are Looking to Hire
There's been a lot of transition in 2020, and plenty of changes: Some industries have encountered new challenges, but other industries have faced more demand than ever, especially when it comes to outdoor activities, flexible eating arrangements, and (as mentioned) mobile or remote work. The result is a number of companies in Central Oregon are hiring these days, and you shouldn't wait to start applying.
10. Services are Waiting to Make Your Move a Smooth One!
Finally, if you're looking for a property management company in Central Oregon to help out, Mt. Bachelor Property Management is ready and waiting to make your move a breeze. We are experts in local real estate and rentals, and can handle the pesky details so you can focus on your life!
Click to Chat with Us 24/7/365