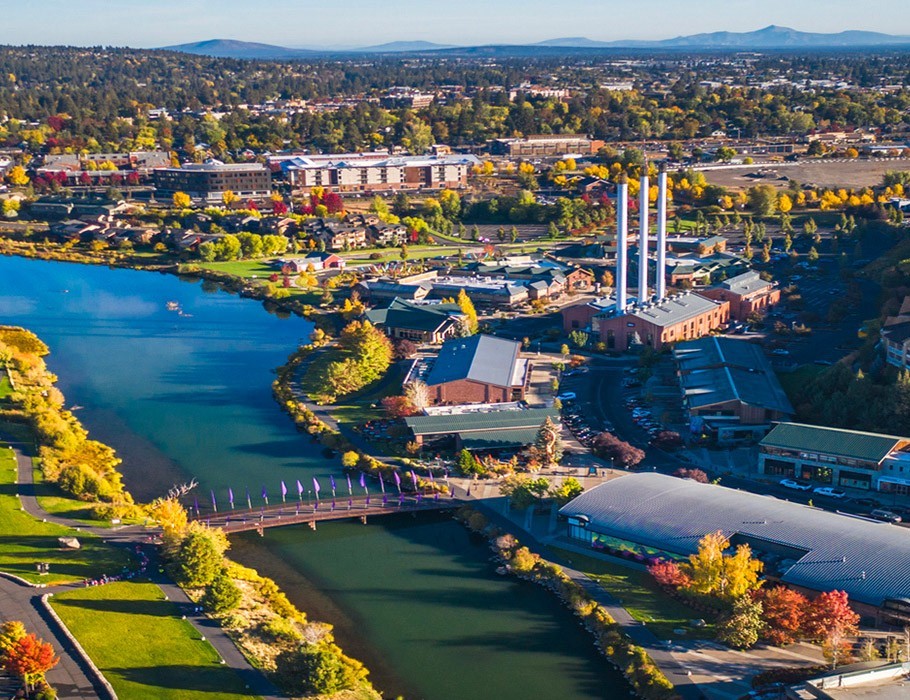 Ready to invest in rental property? Here are 4 hot spots in Central Oregon to consider and Mt. Bachelor Property Management can help manage your investment.
Are you a real estate investor looking for potential investment properties in Central Oregon? The market has never been hotter, and rentals are in demand as multiple cities in the area continue to grow. Additionally, rental income is one of the best ways to make passive income. Our experience with real estate property management in Bend and surrounding locations has given some insight in just where to start looking for the right property.
1. New Developments in Bend
The infamously tight rental market in the area makes finding investment property in Bend more difficult, but one of the most rewarding options for rental homes in Central Oregon. It's a good idea to look at the new developments appearing around Bend for some of the best investment property options. Fortunately, a wide variety of developments are currently underway in many different parts of the city, providing plenty of options. Some areas to look for new developments include:
Southwest Bend: This area has plenty of room for growth and may have more affordable lots for those eyeing developments in progress. The amount of room for expansion offers many opportunities to find Bend homes for rent.
Northwest Crossing: Several developments are in various phases of completion around Northwest Crossing. This high-demand location is close to Summit high school and a variety of unique shops and is only a brief trip from Old Mill and downtown areas.
Old Bend: Old Bend continues to see a variety of restoration projects and new developments that can provide opportunities for investment property, especially for those who are looking for higher residential price points and homes with yards that can support pets, etc.
It's also important to consider city laws on rental properties when making important decisions about buying residential lots. Short-term rentals have restrictions that limit their number in residential areas – researching the details can help investors choose not only the right area in the city, but also the correct specific lot for their investment goals.
2. Prineville
Prineville is in a very interesting situation when it comes to rentals. Both Redmond and Bend continue to have limited rental options, or rentals that many tenants are priced out of for the time being. Those moving for jobs in Bend have been looking farther out in Central Oregon for more affordable options. Prineville hits a sweet spot for some tenants between the commuting distance to Bend, and more affordable renting opportunities.
Those factors are also making Prineville a popular option for investors as well. It's a good spot to look for property with a lot of future potential and an appeal to those moving into the area and looking for rental units within their budgets.
3. Redmond
While Redmond's real estate market is also competitive, it has opportunities of its own. Given the ideal commuting distance, investors that want to find potential residential property rentals should always keep an eye on both cities. Redmond also has plenty of new developments of its own for those planning ahead in real estate investing, especially when it comes to residential single-family homes.
4. Sunriver
Resort areas dot Central Oregon around Bend, Redmond, and Sisters, and all resort communities can make excellent options for investing in a vacation rental. However, Sunriver is built from the ground up for this kind of resort lifestyle, making it particularly suited for vacation rental investment.
When planning out your real estate investment, you need experienced property management services in Central Oregon. As experienced property managers, our Bend rental management company, Mt. Bachelor Property Management, understands all the locations we discussed about, and can offer a full suite of management services for property owners. Contact our property management company today for additional information!
Click to Chat with Us 24/7/365