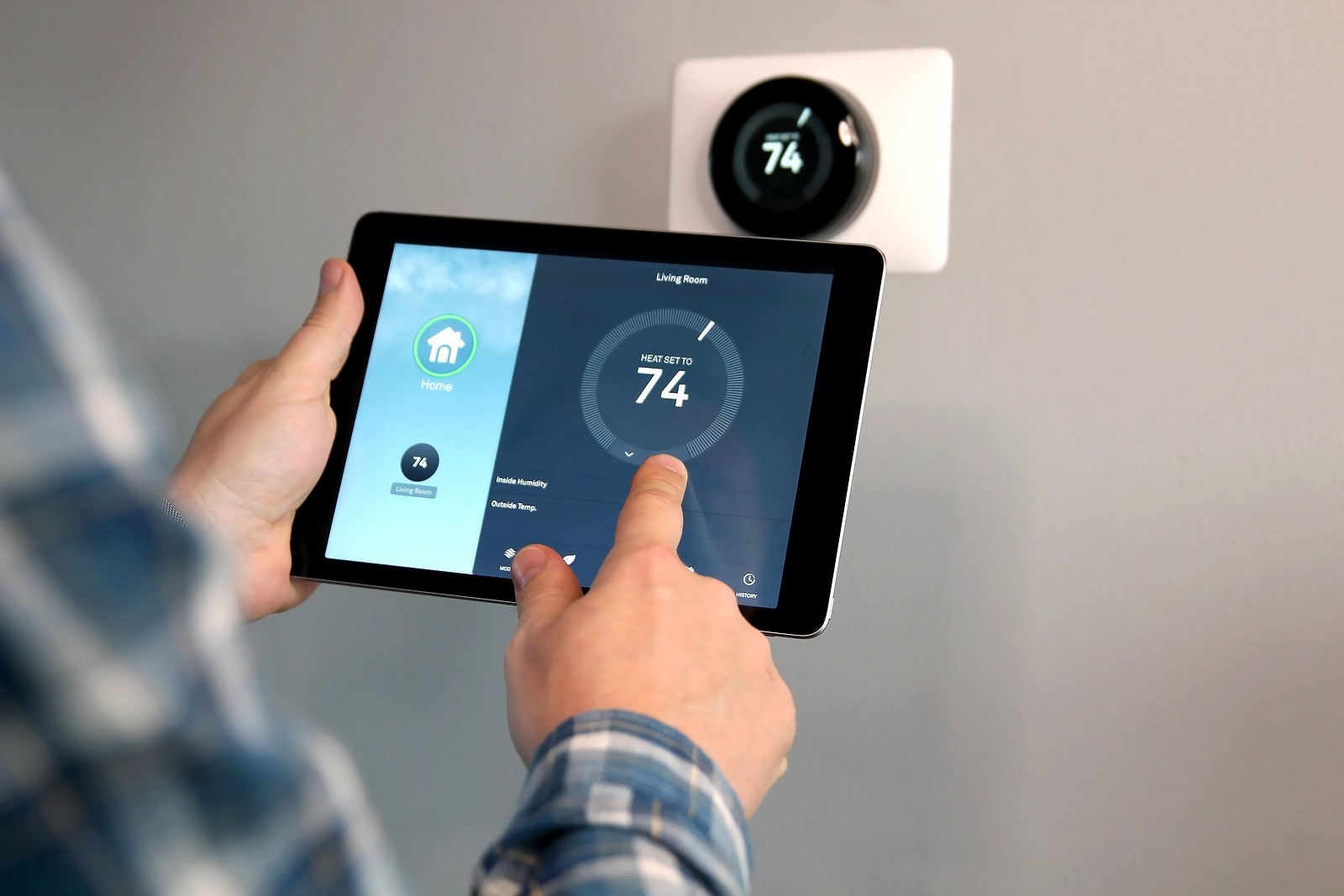 Property management services in Central Oregon offer these 4 ways to green your investment rental property to be eco-friendly and realize energy savings.
This Earth Day, we want to share some tips on going green – specifically, how to make your rental properties in Central Oregon greener! This is more than just a theoretical exercise, too: Owners can realize significant advantages and savings when making sure their investment property is sustainable and eco-friendly. Here are several ideas to consider.
1. Install Smart Thermostats
Programmable smart thermostats like the Nest or Ecobee brands specialize in automating temperatures in a rental and learning activity patterns so that heating and AC are only used when necessary. Not only can these thermostats be programmed from anywhere and managed via their apps, but their sensors can tell when people are moving around the room so they can make tweaks to the schedule themselves for when to turn off and shut down. Plus, these smart thermostats offer plenty of tips on how to save energy in both summer and winter! Talk to your property management company in Central Oregon about switching over to smart thermostats on your rentals – the installation process is typically quick and easy.
2. Install Water-Saving Showers and Toilets
If you are considering a larger project for your rentals in Central Oregon, consider replacing current showerheads and toilets with new, water-saving versions. Today's modern showers and toilets can provide excellent performance while still saving water thanks to new designs and technology. If you want to be even more ambitious about saving water, think about installing dual-flush converters. These convert older toilets into dual flush models depending on what business you're about and save the hassle of replacing the toilet entirely. Renters interested in saving water will also really appreciate features like these.
3. Do A Draft Check
If it has been a while since seals have been checked on a rental, it's a great time to do a sweep! Focus on two things in particular: Any gaps around drains, wiring holes, vents that can be covered with foam insulation, and the weatherstripping around all doors and windows that may have worn down over the years. Sealing any leaks found will have a dramatic impact on heating and cooling bills.
4. Convert to LED Lighting
LED lights come in any shade and color you want, use very little electricity, last much longer than any other bulb, and are available in models that can fit into all kinds of traditional sockets. It's really that simple – switching to LED bulb is a win-win way to save on energy, especially with larger bulbs and outdoor lighting. Make sure you pick LED bulbs that have the brightness features and color temperature that you're looking for, as their specifications can work a bit differently from traditional incandescent lights.
5. Go Paperless
Talk to your property management company in Central Oregon about going paperless, and what paperless services they offer. Professional property services should have online payment portals and statements that can drastically cut down on paper use over time for both you and tenants.
The Environmental Center in Bend offers numerous resources for homeowners who are looking to save on energy at home. Check out their website.
Remember, if you are looking for property management services in Bend you can trust, give our team at Mt. Bachelor Property Management a call. We offer the property management services that serious owners in Central Oregon need to achieve their investment property goals.
Click to Chat with Us 24/7/365