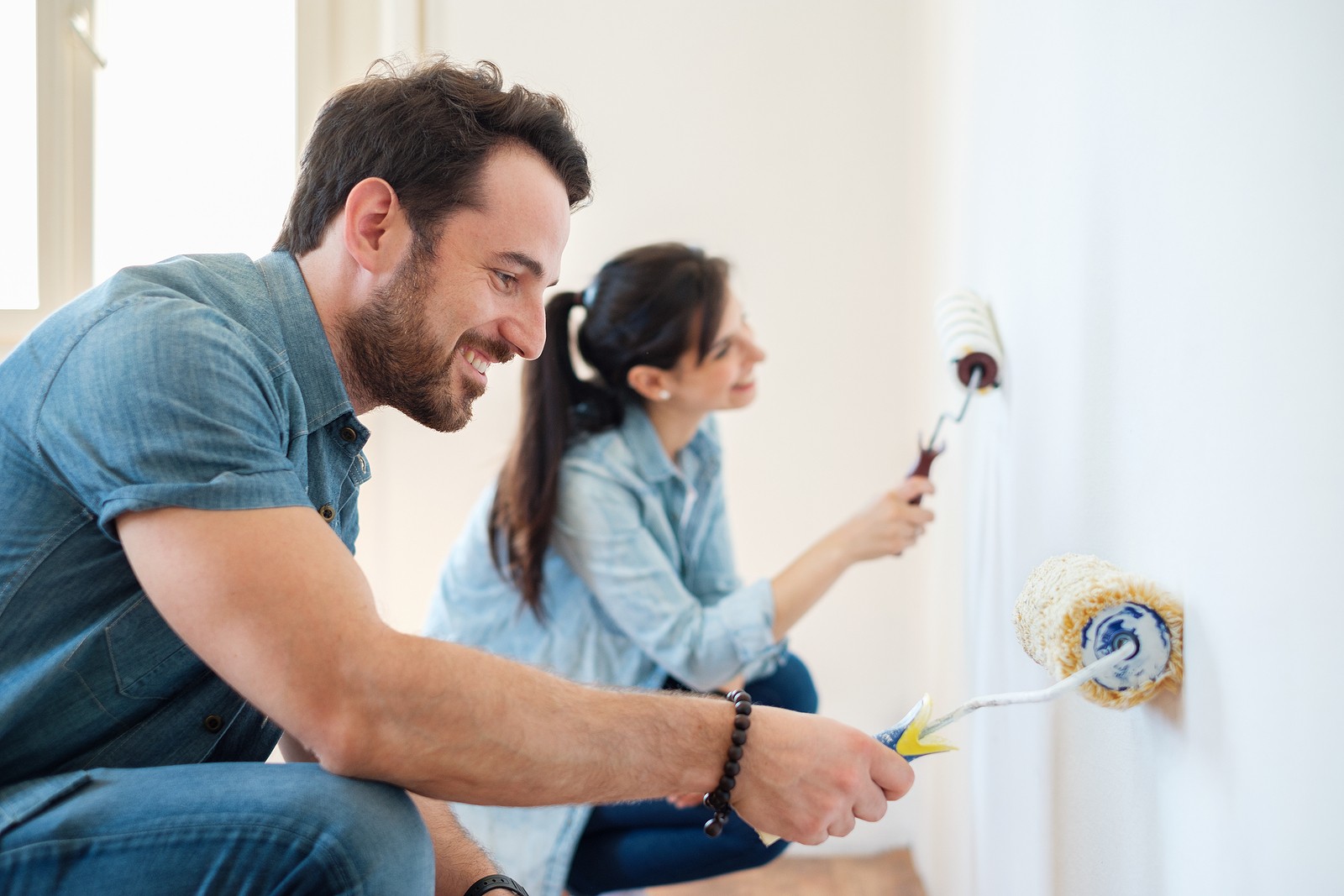 Looking to upgrade your rental property to attract tenants? Check out these 8 ways to improve your Central Oregon investment property on a budget.
Our property management services in Central Oregon cover a range of maintenance services to help keep rentals looking their best. However, we also know that some owners are interested in making more long-term improvements to their properties to help them stand out – without incurring too many additional expenses. If you have an investment property in Bend, check out these home improvement projects for timely – and affordable – upgrades!
1. Add Bamboo Window Treatments
Bamboo is affordable, makes for excellent blinds, and provides a natural way to offer shade for Bend homes for rent. Bamboo blinds come in a variety of styles, but generally offer a clean, minimalist look that's very easy to keep clean and helps other décor decisions stand out even more. There are also options to get fabric-backed bamboo, which helps contain more heat during our winter conditions.
2. Upgrade All the Showerheads
Few small upgrades make more of a difference to tenants than a truly impressive shower! If your showerheads are standard design or are more than several years old, it may be time to explore upgrade options for your bathroom. Contact your Bend rental management company to discuss scheduling a shower installation!
3. Add New Cabinet Doors
Cabinet doors tend to see a lot of wear, and can quickly deteriorate over time, especially with cheap wood finishes. Look into replacing cabinet doors with more durable, stylish models, or simply refinishing current doors to kitchens and bathrooms a whole new look.
4. Cover Wall Blemishes with Temporary Wallpaper
Are there sections of the walls or ceiling that really don't look their best? Deal with them now by covering them with temporary wallpaper with a simple design that matches the interior of the rental. You can make plans to remodel down the road and remove the wallpaper when ready, but for now this helps cover up blemishes and add new looks to rooms on a very reasonable budget – along with some light scratch protection that may come in useful.
5. Pressure Wash the Exterior
Pressure washing is a deep cleaning service that can blow away years' worth of dirt. It can make surfaces look brand new and completely different, from walls and roofs to sidewalks and fencing. Talk to real estate property management in Bend about finding an experienced contractor for pressure washing or rent out a pressure washer yourself!
6. Paint The Molding and Trim
Molding and trim are relatively easy to paint and can provide a bold new look for rooms – or if you want to invest more time, you can also consider stripping down trim to reveal natural colors beneath. The same is true if you rental has baseboards!
7. Add New Vinyl Flooring
It's hard to keep carpet looking new and fresh, no matter how many times you steam clean it. Stained, dingy carpeting can be a significant deterrent to prospective tenants. Instead, remove the carpet and replace it with LPV (luxury plank vinyl) flooring. It's waterproof, stands up to scratches and lasts much longer than carpet, which needs to be replaced every 5-7 years in a rental property. There are many vinyl plank flooring options today that look like the real thing!
8. Add More Landscaping
While the inside of properties is important, many tenants also make decisions based on the outdoor landscaping, which can be affordably upgraded in many ways. Planting flowers, adding stone borders, hanging planters, installing water features, and much more can rejuvenate the exterior of your property and give a better first impression for anyone that sees it.
When managing your rentals in Central Oregon, remember that Mt. Bachelor Property Management offers a variety of services to help keep your properties looking great, including tenant screening in Bend to help find the best renters.
Click to Chat with Us 24/7/365