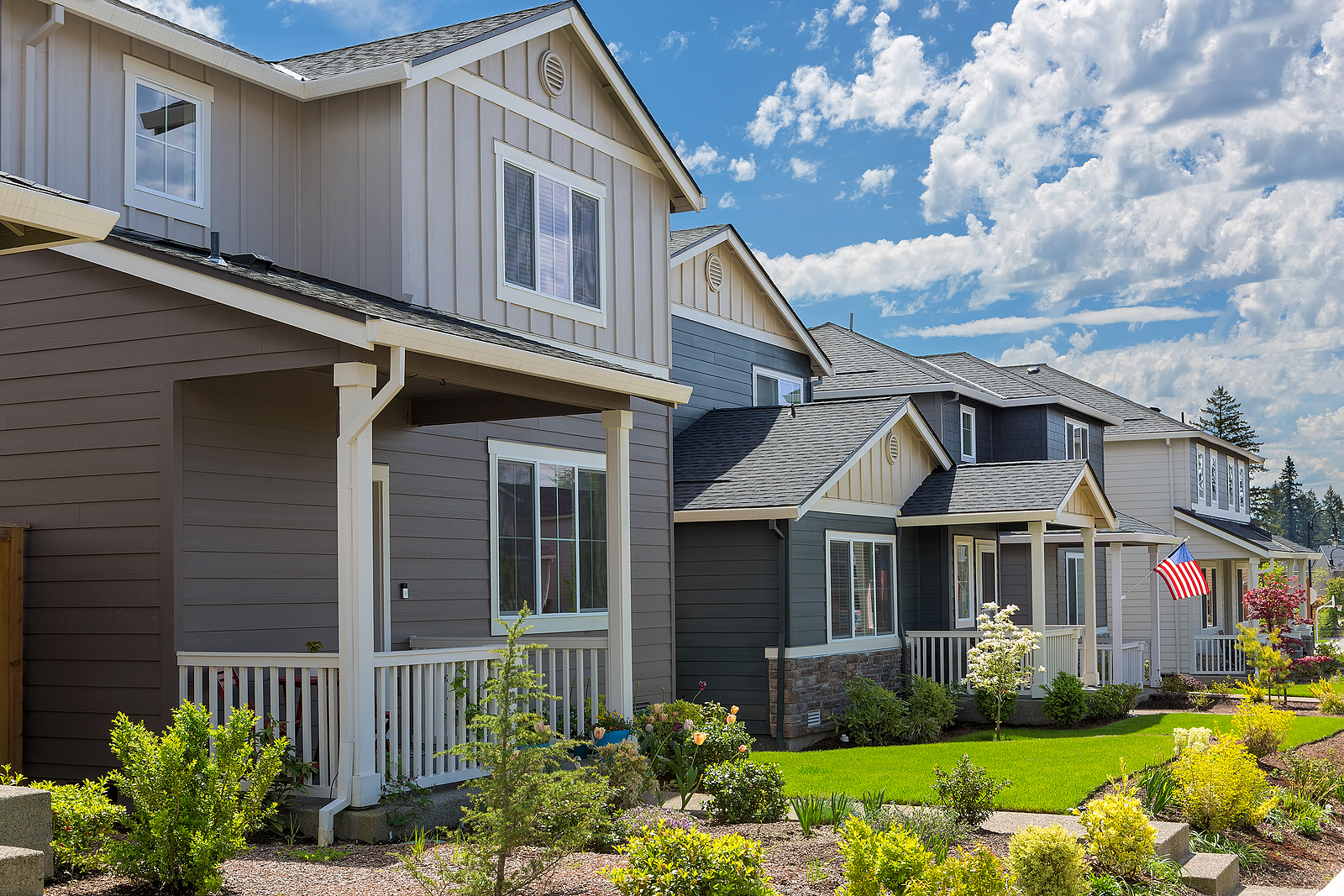 Explore the various neighborhoods of Redmond, Oregon, and let Mt. Bachelor Property Management help you find the perfect rental to suit your lifestyle.
Redmond is a thriving, fast-growing city with neighborhoods that continue to expand with rental options and new activity. Let's take a look at the neighborhoods of Redmond and what you can expect!
Downtown/City Center
Redmond spent several years renovating its city center for the new growth the city has been experiencing, to charming results! This area is a hub of activity that manages to retain a small-town feel while still continuing to grow. It's a popular business area, but there are single-family neighborhoods in the location as well as new apartment buildings on the outskirts.
We recommend you try Coho Coffee if you like a great café experience, and everyone should stop at the nearby That Guy's Bistro toward the south at least once to check out the amazing food. The Redmond Burger Company and Initiative Brewing also local favorites! The ongoing phase of city center growth is focusing on innovation and entrepreneurship, so you can continue to look forward to new businesses to try out in this location.
The apartment buildings in this downtown area tend to share the charm of the neighborhood – they are often small, intimate, and beautiful. Vacancy rates here can be low, but the central location and easy commuting for work make it an excellent place to look for a home.
McKenzie Highway
The large southern section of Redmond, delineated by the McKenzie Highway, is a pleasant mix of spacious neighborhoods and newer apartment buildings, moving toward more rural areas in the west. It's an excellent location for those looking for affordable rentals in a thriving part of the city that's still pretty close to downtown. Popular residential locations include Bentwood, Cascade View, and Greens at Redmond. More private, rural neighborhoods like Chaparral also offer rental opportunities for those who enjoy a bit more space! There are also some great high desert trails in this area
On the east side, this section of Redmond shifts to large business parks for major corporations, as well as the Expo Center, a popular spot for fairs, festivals, and important Central Oregon events. It also includes the famous Redmond airport, Roberts Field, the primary flight destination in the region and a great way to take quick trips to Portland or Seattle.
Dallas California Highway
This central neighborhood in Redmond is closely connected to downtown and shares many of the same features, including charming renovation and easy access to great restaurants. It also has easy access to the business parks and airport for busy workers! Studio rentals and apartment buildings dot the area, with plenty of opportunities for people looking to move in.
Terrebonne
Terrebonne is famed for its beautiful desert views, rural trails, and new development projects. It's a more affordable option with higher vacancy than many parts of the growing city, making it a good place to look for rentals on a budget. It's also one of the closest neighborhoods to the famed Smith Rock (about 20 minutes away), ideal for climbers, hikers, and campers who like spending lots of time outdoors! While Redmond is filled with excellent Mexican food, we also recommend trying out El Patron in the south of this neighborhood.
Would you like more specific details about rentals in Redmond and which neighborhood may be the best fit for you? Mt. Bachelor Property Management is a great place to start! We can help you find the perfect Redmond neighborhood and rental to suit your lifestyle.
Click to Chat with Us 24/7/365