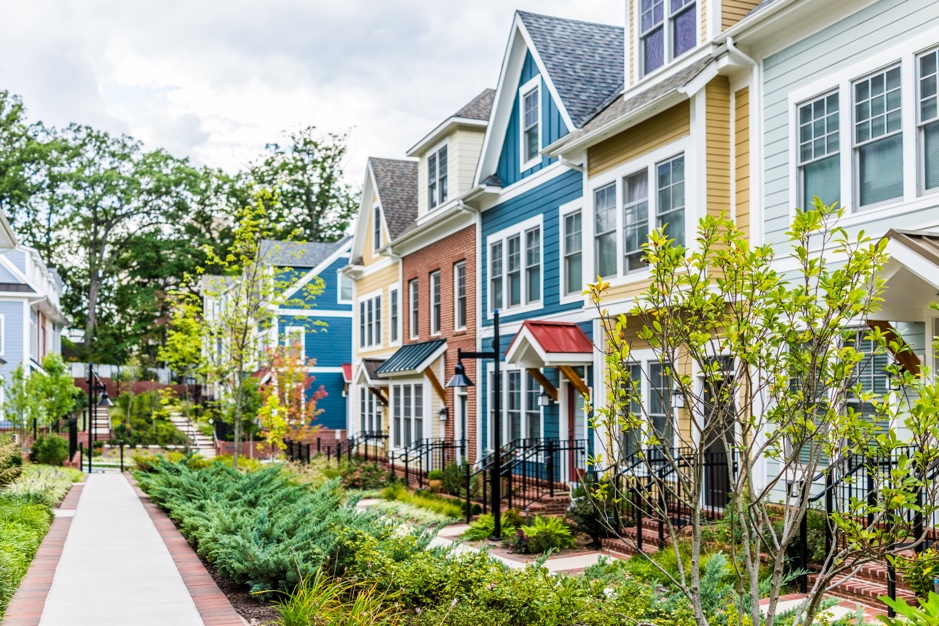 As a real estate investor, the type of rental property you buy is an important first step to take towards developing a steady rental income.
When discussing property investments, sooner or later the time comes to look at specific kinds of property and decide what's right for you. Different types of rental properties can have different associated costs, may appeal to different tenants, and will have different timelines and expected rates of return. Narrowing down which kind of property you want will help guide the process of becoming a real estate investor.
Fortunately, in Central Oregon you have plenty of residential rental property options to consider, including a number of new developments. Let's look at why this decision matters, and what different properties offer investors like you.
Types of Rental Properties
Single-Family House: These are standalone residences made for families, often with direct access to streets and many with some kind of yard. A single family home tends to be more private and is easier to offer as pet-friendly rentals, although they also require more in upkeep. In some cases, residential property can be divided in multiple rentals, especially in sub-lease arrangements. There are also plenty of options for finding cheaper foreclosures or fixer-uppers.
Townhomes: These multifamily properties have single units to invest in. They share a wall or two with other townhome units (typically, townhomes are grouped in two to four units). They're a bit smaller and more versatile than single-family real estate, but offer many of the same amenities, and can often be found closer to city centers. Duplexes are essentially two-unit townhomes.
Multi-Family Homes: Full-scale apartment buildings are typically beyond the reach of new property investors. However, you can also find low-rise multi-family property options with several units in one building that may be financially possible. This makes maintenance and care easier and can attract tenants looking for lower rates and other apartment-focused benefits.
Condominiums: Condos are similar to apartments, but they are individually owned. A condo complex typically has rules about how many units can be rentals or for what purposes units can be purchased, so it's important to research the possibilities.
Apartments: There are a wide range of apartment buildings out there from studio apartments to low-rise apartments to luxury apartment buildings. When it comes to investing in property, these are typically out of the picture because the units are owned by one central company, but this isn't always the case.
Vacation Rentals: These are rental properties designed to be used for short-term vacations, or even shorter stays such as Airbnb rentals. U.S. cities like Bend have regulations in place allowing only a certain number of short-term rentals in neighborhoods, so this is another option that requires careful research. It's also important to find a vacation home that has very high-value amenities for out-of-town users, to keep vacancy rates low.
Primary Residence: In this case, investors would start on a smaller scale, by purchasing a property as their primary residence, then remodeling or arranging it so they can rent out a single room as a separate dwelling place. This helps property owners learn about the rental industry, what to expect in the area, and what to invest in next. Rental income can be used to pay off their primary mortgage, too.
Finding the Right Rental Properties
When considering a particular property or a neighborhood in Central Oregon to narrow your search down even further, there are a few important steps investors should take before making any final decisions on a property:
Create a checklist: Think about your must-haves for rental housing. What range of square feet are you looking for? What's the lowest minimum return rate you'll accept? What is your buying timeframe – is it in months, years, or longer? Are there certain amenities you know you want your property to have? Making a list like this can help make choosing a property type and neighborhood much easier.
Make a tenant profile: If a checklist isn't really what you have in mind, think about a tenant profile instead. Write down the important qualities that you want in a tenant. Note the things you would want to avoid in a tenant. This can be very helpful in choosing a neighborhood or property category – and can also help you avoid rental discrimination violations.
Research the neighborhood itself: Tenants will be looking at the neighborhood carefully. Properties nearer to important amenities like parks, recreation options, shopping destinations, etc., are likely to offer better returns. Walkability, street maintenance, and other factors will matter too. Family-friendly rentals will do better if they are near schools, young professionals will be attracted by easy commutes, and so on. It's a good idea to get statistics about demographics in the area, crime rates, HOA fees, and other information as well.
Keep an eye on vacancy rates: Vacancy rates are generally easy to research online and can say a lot about an area that may not be picked up from other research. High vacancy rates in a neighborhood usually means that something is wrong, especially in the region that tends to have a competitive rental market. Buying in an area that shows high demand for rentals is a good idea.
Calculate average rent: Rental listings in a neighborhood are easy to scan to collect some numbers and form estimates for average rent, depending on the size of a property. Finding average rent is invaluable when calculating your expected return, gross income, how long to recoup initial costs, and other important info (don't forget about rent control laws in the state, either).
Ask the locals: Those who have spent some time in the area often know what rentals most worth your time are and what to watch for, like neighborhoods seeing lots of new development or hot cities for commuting. Mt. Bachelor Property Management can offer some pointers here, as can trusted realtors and others in the community. Sometimes this can be a big timesaver.
Don't forget to research selling values: Selling values in a neighborhood can set early expectations for how much a mortgage and down payment will cost down the line. Significant differences in housing prices can also indicate which areas are growing in popularity, which have become less popular, and so on. Traditional pro forma analysis looks at historical values in past years as well as how purchase prices are expected to change in the coming years.
Don't forget about future developments: Popular regions in Central Oregon are seeing plenty of new plans for growth. That could be important for patient investors, especially those looking to invest in a development early. Different developers in the area can offer information about their specific projects, and collections of planned developments like this could also be of use.
How Property Management Companies Can Help
Property management companies don't just offer services to help manage tenants, maintenance, and monthly payments. They also have a lot of experience in the regions where they operate. If you have questions about which property types are most available, or what types may be most affordable in a region, property managers may be able to help. Mt. Bachelor Property Management has profiles of cities in Central Oregon to help you get started. When you're ready to learn more details, ask us about local agents that can give you more information to help start narrowing down the search.
More Tips on Finding the Right Rental Investment
Pay attention to expected appreciation rates in the area. Appreciation rates are important if you plan on flipping a property or want the flexibility to sell it in the future for a profit. Appreciation is often balanced with expected rental cash flows – the greater the expected appreciation rate, the lower initial monthly income you may have to accept. That's important to keep in mind for growing or transitioning neighborhoods.
Prepare for your down payment now. For your first investment property, expect the down payment to be high – around 20% to 30% (plus your closing costs, which you may also want to pay all at once). Begin by making sure you have enough cash on hand or work to get cash through your leverage opportunities. When you get serious about buying, it's never too early to start other financial steps like mortgage approval, too.
Don't let a home that's been on a market for a while dissuade you. Market corrections happen, owners may not understand the value of their property, or you may be able to find a good fixer-upper for a lower purchase price and mortgage payment.
Know the value of outdoor space. Outdoor space can add a lot of value even to smaller rental units. That's especially true in Central Oregon, where people love to be outside in the warmer months, and where there are many pet owners looking for a space for their furry friends to enjoy the outdoors. Outdoor areas may be worth the extra maintenance thanks to the increased demand and ability to charge higher rent.
Make it easy for tenants to upgrade. Properties near apartment buildings may do especially well, as apartment tenants look for new options to get more freedom, grow their families, and so on. Apartments near college campuses often do well for similar reasons.
Don't forget about expenses like property taxes when calculating the costs of purchasing a property.
Mt. Bachelor Property Management in Central Oregon
Are you looking for a partner that's familiar with Central Oregon and can help you manage your investments? Mt. Bachelor Property Management offers a full suite of services for landlords who own property in the area. That includes online payment options and automated deposits, 24/7 maintenance response, help with listing and marketing, and compliance screening, among other services! If you have a more specific question about what you need in a property management company, don't hesitate to contact us today.
Click to Chat with Us 24/7/365