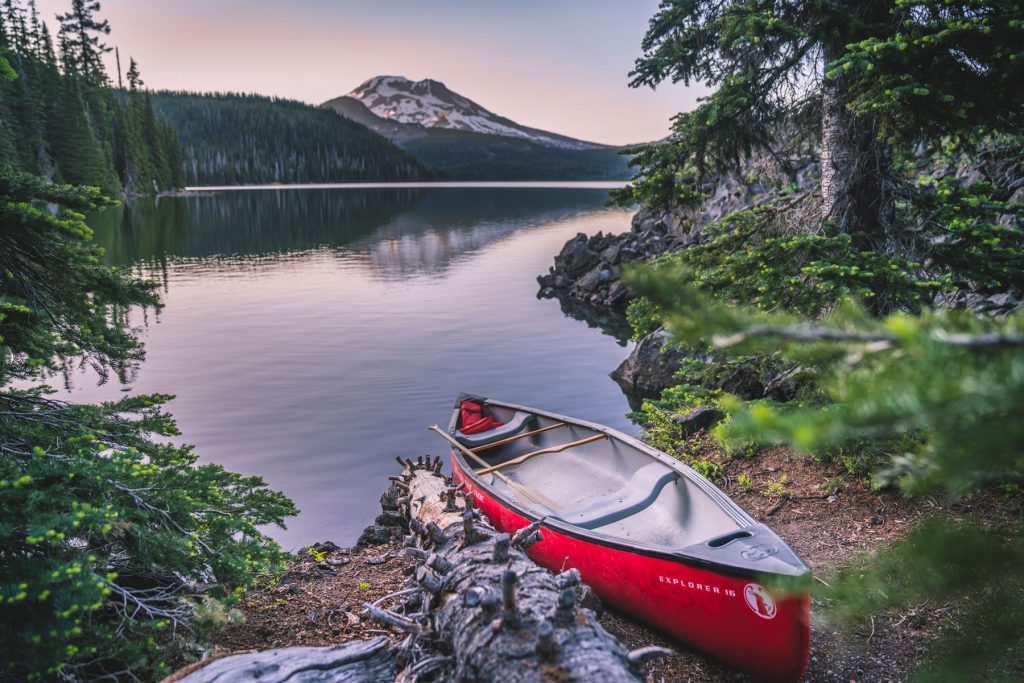 Many Portlanders find themselves migrating east to Bend. Here are the 5 biggest reasons why. We can help you find a rental property and settle in Bend, Oregon.
Portland transplants aren't unheard of in Bend – whether it's for work or fun, many of them make the switch and moving to the other side of the mountains for a bit of small city life. Rentals in Bend and Redmond are always a great way to see for yourself, but here's what Portlanders who have relocated love the most!
1. The Outdoor Lifestyle, Of Course
While Bend does have some cultural similarities with Portland, the climate is about as different as you can get it. The high desert has a very high number of sunlit days each year, with hot summers and snowy winters that provide an ever-changing environment that's absolutely packed with things to do. Hiking, biking, and river sports are all immensely popular activities, and the nearby slopes are perfect for all the winter recreation you could want (plus climbing and ziplining in the summer).

So it's no surprise that one thing all relocated Portlanders quickly come to love is the access to outdoor…well, everything, from having a beer at the park to snowshoeing in the moonlight. And, of course, nature lovers will enjoy being much closer to the wild flora and fauna than Portland allows for.
2. The Food and Beer Remain Superb
Yes, Portland sets a high bar when it comes to food and drink, but there's no need to downsize when moving to Bend. With the highest number of breweries per capita in the nation, the beer here is quite literally the best, and many of the popular breweries have pubs open in both Bend and Portland so transplants can still frequent their favorite joints and grab their favorite brews – plus a wealth of beer gardens and food lots to experiment with.
Cuisine also has a lot of cross-pollination, and foodies are happy to find that many of their favorite snacks have representation in Bend as well. There's also a myriad of food trucks and small cafes that are always making new, tasty surprises.
3. Better Roads and Traffic
Traffic in Portland…isn't great. And trying to find a spot anywhere in downtown? Not fun. Bend has a very different approach that Portlanders appreciate immediately. Not only is there less traffic, but the roads are wider and easier to navigate. Bike lanes and paths are plentiful throughout the city for anyone who prefers cycling, but the general traffic conditions and smaller nature of Bend will make navigation a breeze no matter how you prefer to move around.
4. The Views are a Huge Upgrade
There's nothing wrong with the green hills surrounding Portland, but nothing can really compare to getting up every morning and seeing the majestic Cascade peaks right out your window or on your commute to work. It's a view that truly never gets old.
5. The Dress Code is Pleasantly Casual
It doesn't matter where you are in Bend or what you're doing, the dress code is always practical and down to earth. After all, you might be going on a quick hike afterward, or swinging down to your favorite pub, so people tend to take things easy. Lots of beanies, the basic puffy coats in winter, shoes that are ready for anything – and people that will happily accept it all.

6. Also, It's Still Close to Portland!
Portlanders also love that they can still visit favorite spots, friends, or family in Portland whenever they want. It's a relatively quick (and beautiful) afternoon drive, and you can buy an affordable plane ticket and be in downtown in about 30 to 40 minutes! There's no reason to give up your favorite Portland things, and it's especially handy if you still have to do regular business in the valley.
Interested in learning more? Visit our Bend property management website to look for opportunities to rent or move here.


Click to Chat with Us 24/7/365